5 Ways to Generate Content Ideas for Higher Rankings on Google
Originally published: November 26, 2020 09:39:03 AM, updated: November 19, 2022 12:00:00 AM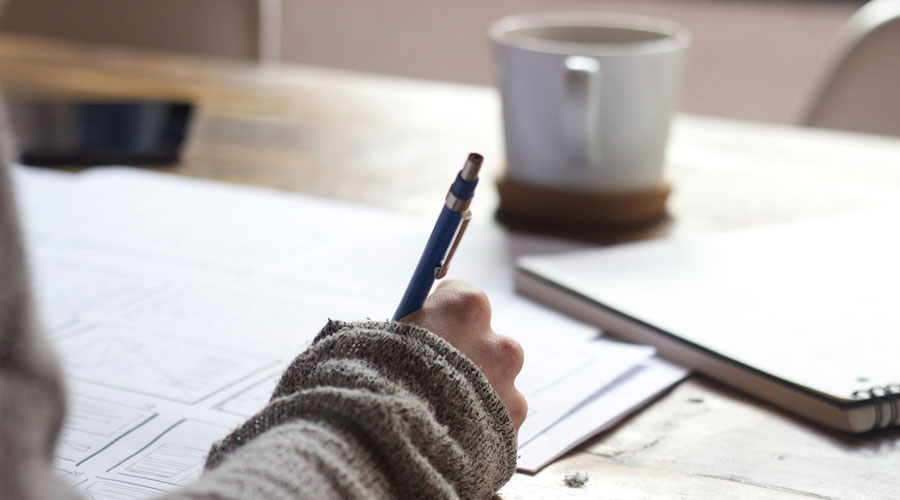 Reaching the #1 position on the first page of Google search results is the ultimate goal for each piece of content you publish. And coming up with unique and valuable content ideas to help you consistently reach that position is the best way to achieve this goal.
It's not easy — there's no doubt about that. But it's achievable.
You just need to know where to look for inspiration and how to do the research for your content ideas. That way, it will be much easier to come up with valuable topics that will help you rank higher on Google and drive more traffic to your website.
Here, we present you the top five proven tactics to generate more rank-worthy ideas for your content.
1. Turn to Google for Inspiration
Where is a better place to find ideas for a higher ranking on Google than Google itself?
There are plenty of Google options and tools you can use to learn more about popular keywords and queries people ask about in your industry and niche.
To find inspiration for your next piece of content, start with these solutions:
Google Search Suggestions can show you a glimpse of search terms people are typing in
Related Searches section at the bottom of every search results page can give you related keywords
People Also Ask box can help you put the right sections in your article or outline a video script that will address relevant questions
Google Trends can show you hot topics and help you decide between two similar keywords
Google Keyword Planner can give you insights about keyword search volume and ranking potential to help you find just the right phrases for your content
Google Analytics can provide you with information about your audience's online behavior and the pieces of content they find to be the most interesting on your website
2. Diversify Your Content Ideas with Audience Feedback
Speaking of Google Analytics, you can use this tool to identify your target audience and understand key demographic points – about their location, age, gender, the device they're visiting from and more.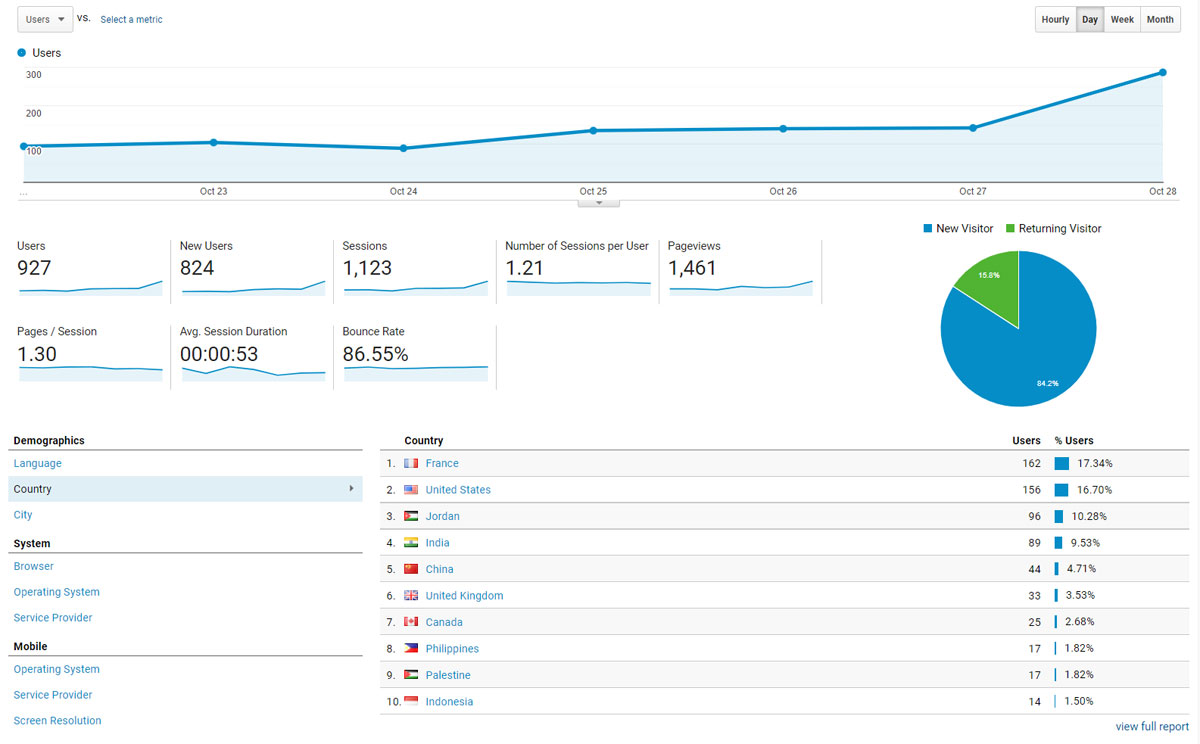 With this information at hand, you'll be able to create your customer persona, define buyer journeys and come up with topics relevant to them. Plus, you'll know exactly what type of content to publish at what time and through which channel in order to meet your customers where they are.
Besides that, one of the best ways to generate content ideas is to conduct your own audience research. Include your existing and potential customers in surveys, calls, focus groups and other interactions to ask them about their struggles, problems and needs that you could address in your future content pieces.
You can also ask your target audience about their preferred content format, so you can decide which types of content to create – blog posts, checklists, infographics, podcasts, video series, social media posts, downloadable materials, eBooks, special reports or something else.
3. Browse Forums and Social Media for Questions Your Audience Asks
If you want to take your content ideation process a step further, you can start browsing through niche topics on forums like Reddit and Quora.
Thousands of people are actively asking their burning questions on these forums. Find the ones that are related to your business or the product and services you offer and learn all about them.
The same goes for Facebook groups, LinkedIn groups and all other membership-based online communities that are close to your industry, niche and your audience's interests.
Not only will this tactic help you find topics for future blog posts, but you'll become immersed in your audience language as well. So, you'll be able to write using the voice of your customer and make your content even more relatable and engaging.
4. Research Your Competition to Find Gaps in Their Content
Aside from the audience research, you'll need to research your competition as well.
To do this, you can:
Perform a quick content audit on your competitor's website
Go through the content they publish on social media
Read their blog posts, eBooks, case studies and other content
Subscribe to their email newsletter and/or go through their email archive
Use SEO tools like Ahrefs, Moz and SEMrush to learn about the keywords they rank for, their backlink profile and their overall domain strength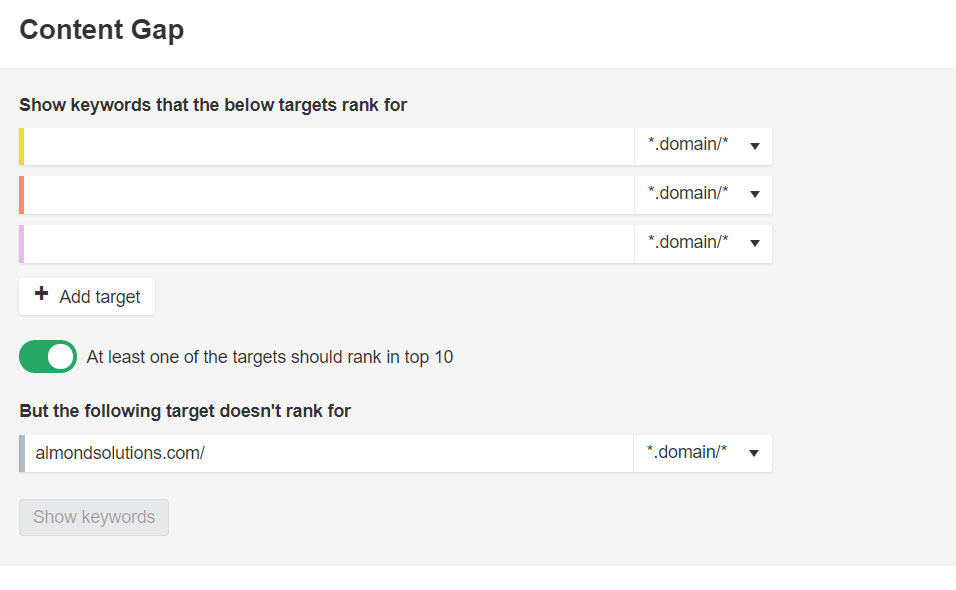 Once you have all the information you need, you can identify gaps in their content that you can fill with your articles or find keywords with the biggest potential for you.
You can also use your competitor's data to find different angles and new perspectives for your content that will help you stand out and attract more visitors to your website.
5. Don't Forget Your Website Content
For a greater chance of ranking higher in Google search results, every page of your website should be optimized for a specific keyword. This means that the content on that page should talk about a specific subject matter and closely related issues.
For example, if you run a start-up and you'd love to boost your SEO, you can create an "About" page to explain your experience though funding stages and your engagement with investors, along with a "Product" page to talk about the features and benefits your digital product provides, and a "Resources" page to publish all your helpful articles, tutorials, technical documentation and so forth.
To get a better idea of what to write about on your website, you'll have to know who you serve (yes, your target audience), what they search for on Google related to your expertise, how familiar they are with your brand, what they want to learn more about, what confuses them, etc.
Various Google tools, as well as SEO tools like Ahrefs, SEMrush, Answer The Public, LSI Graph and others can help you at this point with thorough keyword research.
If SEO isn't your specialty and you'd like professionals to optimize your website, you can team up with a web design agency to help you create content for your website and optimize it for search engines while you still hold control and ownership over it.
Conclusion
When your goal is to rank high in Google search results with every piece of content you create, you need to consistently come up with content ideas that will be relevant and interesting to your target audience.
To do that, follow these five tactics for generating valuable content ideas:
Turn to Google for keyword search and content inspiration
Diversify your content with audience feedback
Browse forums and social media to find issues your audience wants to resolve
Research your competition to find gaps in their content and step in with fresh ideas
Publish engaging, inspiring and carefully optimized content on your website
Whether you publish blog posts, infographics, audio and video content, case studies, research reports or other types of content, these guidelines can help you find meaningful, to-the-point ideas that will help you rank higher on Google and drive more traffic to your website.
Digital Marketing Audit
Get an accurate evaluation of existing performance, which helps identify new opportunities for expansion and improvement.