Our SEO tool analyzes your website and gives you step-by-step instructions on how you can optimize for Google®, Yahoo® and Bing®. All it takes is a few clicks, and then you can get back to business (only $9.99 per month). Sign Up Now
How to Change Domain Name Without Losing Traffic and SEO Ranking
Originally published: October 05, 2021 10:04:20 PM, updated: June 25, 2023 10:18:34 AM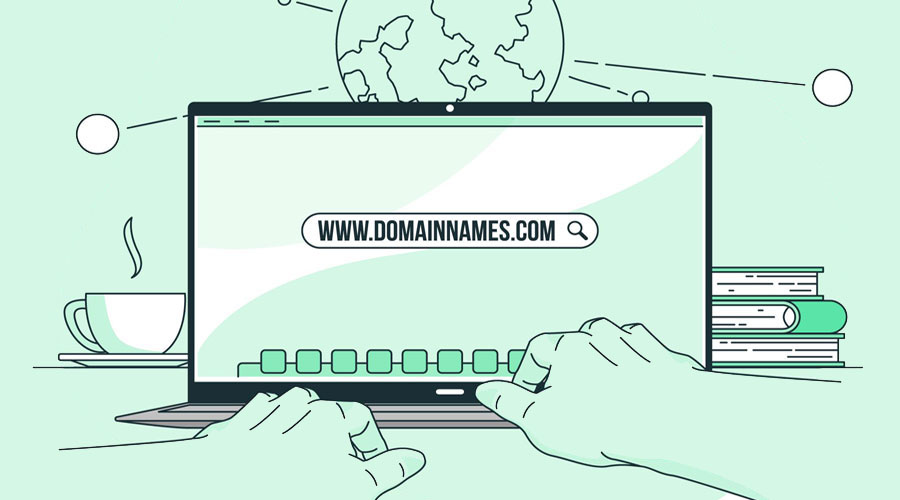 If you've ever questioned, "Can I change my domain name?" we're delighted to tell you that the answer is "YES!"
And you've arrived at the right place.
In this article, we'll go over how to alter a domain name. We'll also go over why you should consider changing your domain name, how to avoid any hazards associated with changing your domain name, and how a domain name may help your business and brand.
What is the benefit of switching your domain name? It's best to leave it alone unless there's a legitimate reason, but that's not why you're here.
Before we go into how to change your website's domain name, it's a good idea to think about why you're making that decision. Changing your domain name isn't something you should do on the spur of the moment.
Because domain names are frequently the first impression people receive of your company and website, it's critical to take them seriously.
Reasons for changing your domain name
Your existing domain name does not accurately reflect your brand or company. Industries change throughout time. Perhaps your domain name is no longer suitable or helpful in identifying your product or company in the marketplace.
Your domain name doesn't establish the tone of your website. Perhaps your initial domain name was a little too clever, and the attempt at humor wasn't the tone you wanted for your site.
Your domain name isn't gaining popularity. In your domain name, are there too many hyphens and numbers? Is it too long? All of these things reduce the memorability of your domain name, and if people can't remember your domain name, they won't be able to find your website.
Your company's name has changed. Change your domain name to match your business name for consistency and branding purposes.
You want to alter the extension of your domain. Perhaps the .com domain name (broker domain) you wanted was beyond your price range, so you went with an alternative TLD. However, now that you've saved some money, you'll be able to buy the domain name you've always desired. Alternatively, perhaps you purchased a .com or .org domain and have since discovered a TLD that is more appropriate to your expertise, such as .tech or .club, that you would like to utilize.
If you're serious about changing your domain, the rest of this post will walk you through all you need to know about moving your site while keeping your SEO juice.
The steps you need to transfer to a new domain
Here are the steps to take to ensure that your website is correctly transferred to a new domain.
1. Back up your site
Imagine starting a domain move, hitting a snag, and discovering your backup is corrupted or incomplete. Unfortunately, this occurs far too frequently.
Make sure you have a complete, functional backup of your files and database before making any significant modifications. If you have a WordPress site, you can back it up and migrate to the new domain using a plugin like BackUpWordPress or Backup Buddy.
Aside from plugins, many people still use an aging command-line tool to copy and move files between servers, such as syncing files utilizing Robocopy from one server to another. However, this tool has limits—it's only able to replicate files if the destination and source files have different timestamps and is incapable of real-time file sync. In addition, fixing glitches can be difficult when it breaks down. Hence, copying large files using this tool may not be ideal.
As leading global companies do, the solution to large file copy problems is using a peer-to-peer (P2P) file synchronization tool. With this, you can back up your site, allowing you to copy large files in real-time to multiple endpoints. A good P2P file copy solution delivers the fastest transfer speeds using user datagram protocol or UDP-based wide area network (WAN) transfer technology. This technology optimizes large file transfers, overcoming latency and network problems. Therefore, you can ensure that your website files are backed up securely to avoid losing your traffic and SEO ranking.
2. Check the new domain history
If your new domain has already been registered, double-check that it isn't taking over any existing penalties. Claim your new domain in Google Search Console and look at the Manual Actions tab to see any unresolved difficulties. If there are no concerns, you can proceed with your relocation with confidence.
If a manual action is required, you must make any necessary adjustments before submitting a reconsideration request. Once this request has been authorized, you should be able to move your content to your new domain with ease.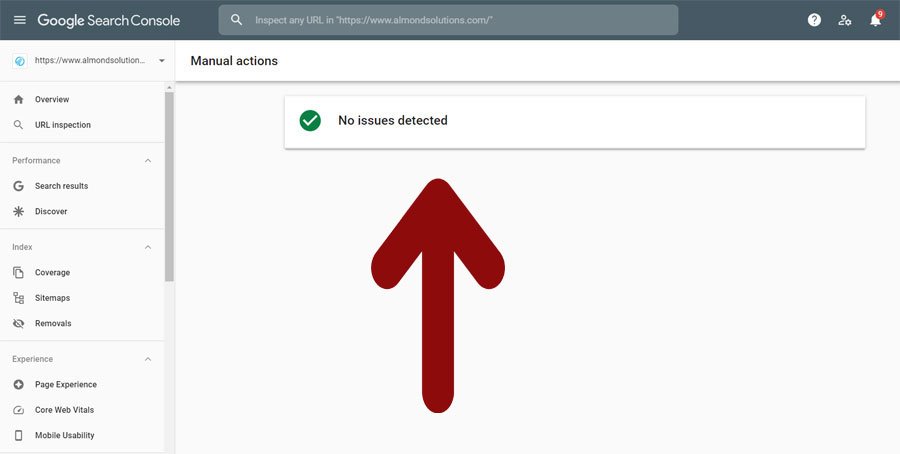 3. Do an audit
Before you move domain names, you must check all of your statistics. This will allow you to grasp everything with your domain and serve as a valuable benchmark for measuring success following the transfer.

A comprehensive SEO audit is the fastest, most efficient way to determine why your website isn't ranking as highly as it should be. Our professional SEO audit begins with an overall analysis of your website to assess what action is needed to best optimize it for search engines. Learn more
The list of inbound links to your site is the most significant thing to audit. This is significant because it is an essential SEO ranking factor, and you want to avoid losing any strong links while changing domain names.
There are two techniques to conduct a link audit. The first is to go to your Google Search Console and click "Links" on the left side. This will display all of the links that Google identifies as coming into your site. For your records, you should export the list.
Using a tool like Ahrefs to evaluate your link profile is another technique to perform a link audit. This might provide you with further information about the links to your domain and their quality. In an ideal scenario, you'd compare the findings from both Google Search Console and Ahrefs.
Next, go over all of the links and highlight the ones that are of the highest quality. After you switch domains, go back and double-check that the best links are still linked and 301 redirecting appropriately.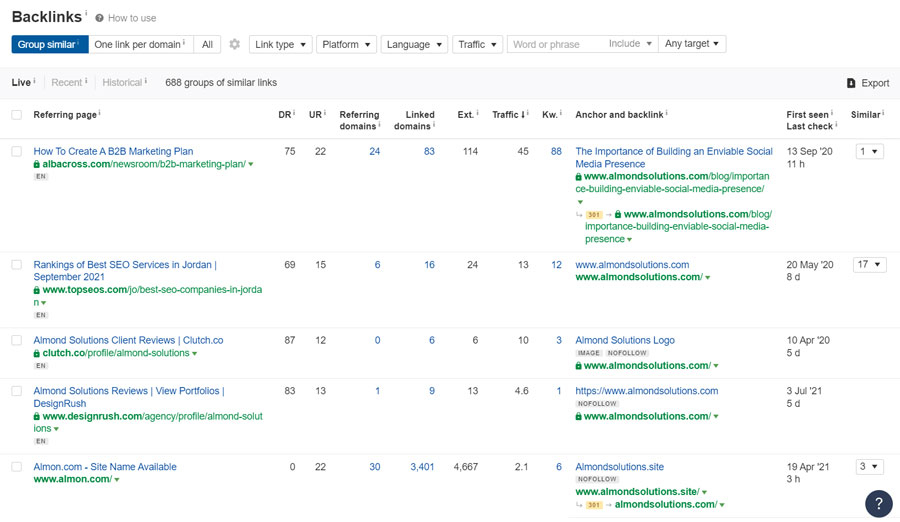 4. Move website content to the new domain
If you're going to manually move your website content to the new domain rather than using a plugin, make sure you have a content management system in place beforehand. For example, if you're using WordPress on a new domain, you'll need to make sure your site's fundamental skeleton is in place by installing WordPress on the new domain.
If you're migrating from one WordPress site to another, a plugin like Duplicator or All-in-One WP Migration can help you automate the process.
Log in to your WordPress account, choose your desired plugin, and click "Install New" from the WordPress dashboard. Next, activate the plugin. Ensure you install it on your old and new WP sites. Afterward, you can import your files automatically. Once the data transfer is complete, check all web pages to ensure everything is good, and refresh your WordPress site.
5. Use 301 (permanent) redirect
A 301 redirect not only directs users to the right page but also informs search engines that the page has been moved permanently and transfers link credit to the new page.
In your .htaccess file, you can construct a "wild card" redirect that will move everything on a domain-name level. In a nutshell, this adds a 301 redirect to all of your old domain URLs and redirects them to the new domain with the same URL.
You must take your time and double-check that everything is correctly 301 redirected, and this is critical for both search and traffic.
6. Keep the same domain owner
Search engines must index web pages in order for them to be ranked. Google (and others) achieve this by using "bots" that crawl web pages and record URLs in order to include them in their results (also called SERPs).
When you register a domain name, you will be asked for many pieces of contact information, including the domain owner's name. This data is then mirrored in the Whois database, an online "phonebook" that collects and organizes information on domain name contacts and IP addresses. The whois is particularly important for confirming a domain's availability or determining who owns a domain name.
Search engine crawler bots constantly index this content. Because the amount of time a domain name has been registered affects its rating, it's in your best advantage to remain the same owner. It is not considered a new site by Google but rather a long-term online presence, which helps you maintain your rating.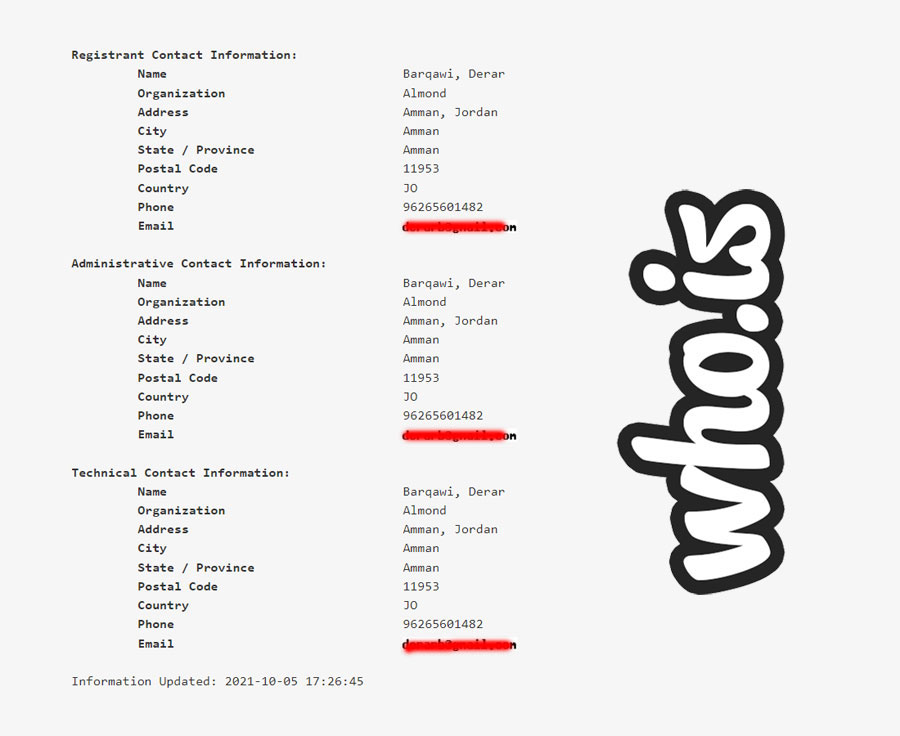 7. Create a sitemap.xml and make it search engine friendly
Google's ranking factors determine organic ranking. To put it another way, if you want to get ranked, you must obey Google's algorithm's requirements. Because the algorithm comprises a wide variety of core site features and is continuously developing, this is sometimes easier said than done.
This includes the sitemap, which is a diagram of your website. A sitemap is a blueprint for your website that helps search engines find, crawl, and index all of your content. Sitemaps also inform search engines about the most important pages on your website. It usually takes the form of an XML Sitemap, which contains links to various pages on your website.
When you change domain names, you should create (or update) your sitemap and make sure it's transmitted to search engines so that new URLs may be indexed faster. This is simple for Google to do with only a few clicks in the Google Search Console.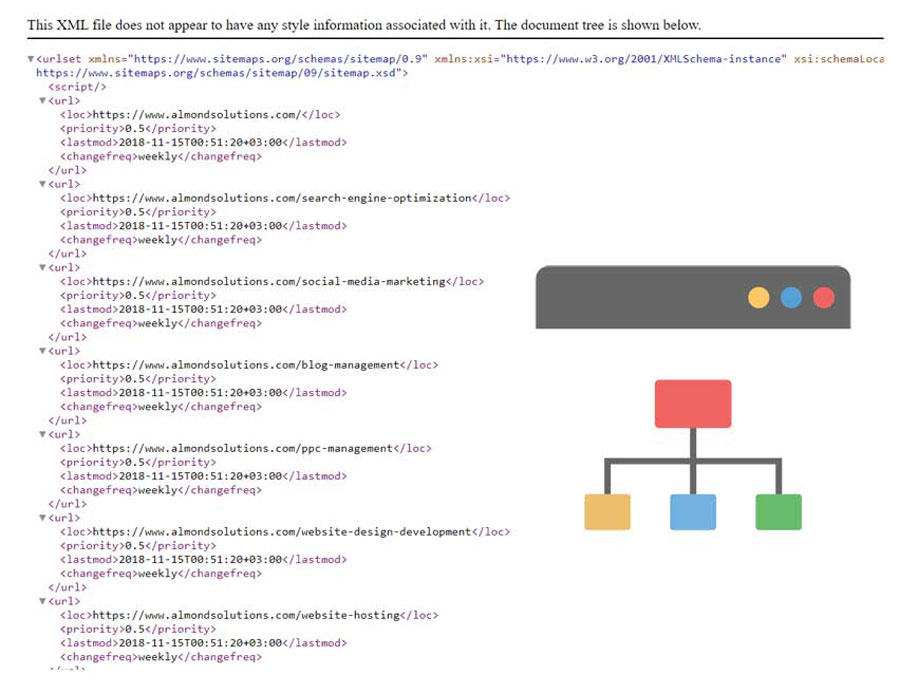 8. Update backlinks
Another factor that Google considers while indexing pages is the level of trust that each page is given. A backlink, or a link from another site to yours, provides a measure of this trust to search engines. It's vital, then, to contact websites that have linked to you and ask them to change their backlinks with the new URL of your new domain name.
If you have a lot of backlinks and don't have much time, prioritize connections from high-authority sites first because they will have the most significant impact on your ranking. However, we urge that you make a list of each link to ensure that you obtain them all. A backlink that hasn't been updated will result in a 404 error, which will lower your ranking.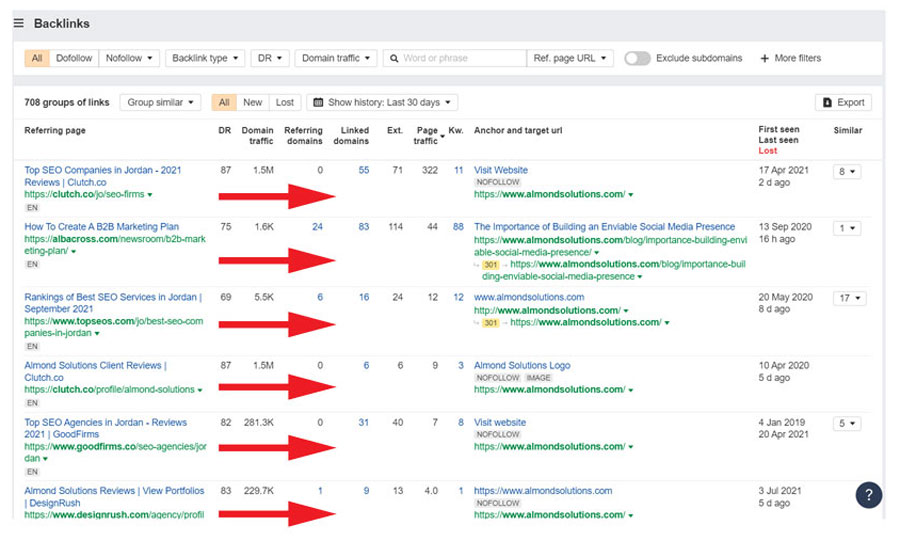 FAQs
Is changing the domain name a wise idea?
Changing your domain name to your company name is a terrific idea for long-term branding effects.
What length domain name is ideal for SEO?
We advise using short domain names—typically 3 to 4 terms—for your website. Users can more easily remember and enter short domain names, which makes it easier for them to find your website.
Does a domain's name impact search ranking?
Domain names do not directly impact organic rankings. However, picking a unique name is still crucial. Improved branding and name recognition result from an easy-to-remember domain, which has several other advantages, like increased click-through-rates from search results and better on-page engagement. Both are essential ranking elements.
Which is better for SEO, .com or.net?
There is no distinction between websites with .com and .net extensions when it comes to SEO. Your overall SEO approach is more crucial than the domain extension itself for Google and other search engines.
Can I have two domains for the same website?
It is simple to route numerous domains to your website with most registrars, allowing you to construct just one site and lead visitors who type one of your other domain names to it.
Does Google penalize the forwarding of domains?
Changing domain names is not subject to any penalties. You might experience a temp interruption in your indexing and ranking.
Final words
If you don't carefully adopt the new domain name, it can influence your search engine ranking. However, by following the steps above, you can reduce the harmful consequences and be confident that you will be able to swiftly restore any lost SEO - a delicate operation but one that is critical for your company's online exposure.
Need help with the steps mentioned above? Don't hesitate to contact us.

Special SEO package for $99 to check your site's SEO lackings and find out why you are not getting enough traffic. Contact Sales
Digital Marketing Audit
Get an accurate evaluation of your current marketing performance, which helps identify new opportunities for expansion and improvement.