How to Connect Facebook Lead Ads to Google Sheets
Originally published: May 10, 2020 02:22:32 AM, updated: November 19, 2022 12:00:00 AM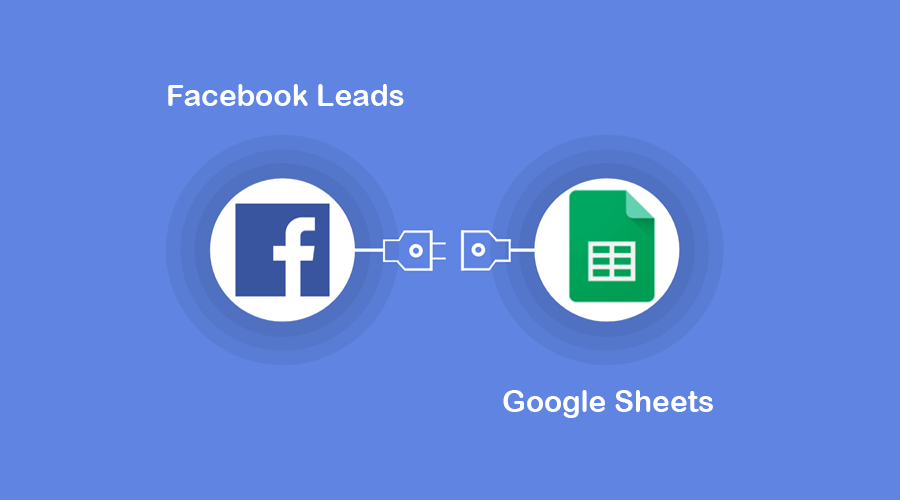 There is no doubt that Facebook lead ad is an effective marketing objective for your business, especially if you are looking to collect user's info (leads) for people who are interested in your products or services. Collecting leads is not limited to Facebook lead ads, where you can use other platforms to collect leads such as LinkedIn Leads and Google lead form extension – this extension can only be used in Google Search campaigns.
What can you do with collected leads?
You can use the collected leads in different areas as below:
Email marketing: Here, I'll not talk more about the importance of email marketing, because I'm sure you realize that. But you need to keep in mind that having a successful email marketing campaign depends on many factors, and your segment list is one of these factors. The difficult part in email marketing is building your opt-in list for the people who are interested in your brand, but with the Facebook lead ad, the process can be easily handled compared to the organic way. Read more about how to integrate Facebook lead ads with MailChimp.
Remarketing: The remarketing technique is one of may favorite game to improve our business brand. I'm not saying remarketing is just for branding, no. The remarketing can also help you achieve different goals. But, before I go to mention them, let us first understand the difference between leads and customers.
Leads: A lead is an unqualified contact. In the sales process, you gather leads first, qualify them into prospects, and then move them through your sales process.
Customer: A customer is an actual person or business with verified and sufficient information that has purposely been in contact with your dealership.
Now, here are the different goals that you can use with the remarketing technique in addition to building your brand awareness.
Get leads to act. In case your goal is about to convert your unqualified contacts (leads) to real customers, you need to retarget them using a different content strategy that is tailored to them. Here, you can use different ads platforms to achieve that like Facebook, LinkedIn, or Google Ads. All these platforms allow you to create a custom audience where you can upload your leads list.
Get customers to act. If your goal is to win repeat purchases, of course, a different content marketing strategy should be tailored to your real customers.
Here is a link for 9 tips for achieving your remarketing goals.
I think it's time to list the steps of connecting and sending the Facebook leads to Google Sheets. Here are the steps:
Go to your Facebook page and click "Publishing Tools".
On the left side of Publishing Tools, click "Forms Library" to start creating your form.
Fill out the form content including: form type, intro, questions, privacy policy and thank you screen. Once done, click "Finish".

To connect the created Facebook lead form to Google Sheet, you need a tool that can handle this, and Zapier is the best choice to go with. So, if you don't have an account, sign up for a new one or log on to start the integration.
Once logged in to your Zapier account, you need to create a Zap by selecting Facebook Lead Ads and Google Sheets.

Connect your apps by signing in to Facebook Lead Ads and Google Sheets.

Follow the steps of connecting your apps.
Launch your Facebook lead ad campaign using the created form to start feed your Google Sheets.
If in case you have an issue with this integration, feel free to contact us via this link.
Conclusion
Zapier platform allows you to instantly integrate Facebook Lead Ads with more than 2,000 apps to automate your work and find productivity super powers.
Digital Marketing Audit
Get an accurate evaluation of existing performance, which helps identify new opportunities for expansion and improvement.