What Is Green Marketing
Originally published: August 21, 2021 01:46:32 PM, updated: November 19, 2022 12:00:00 AM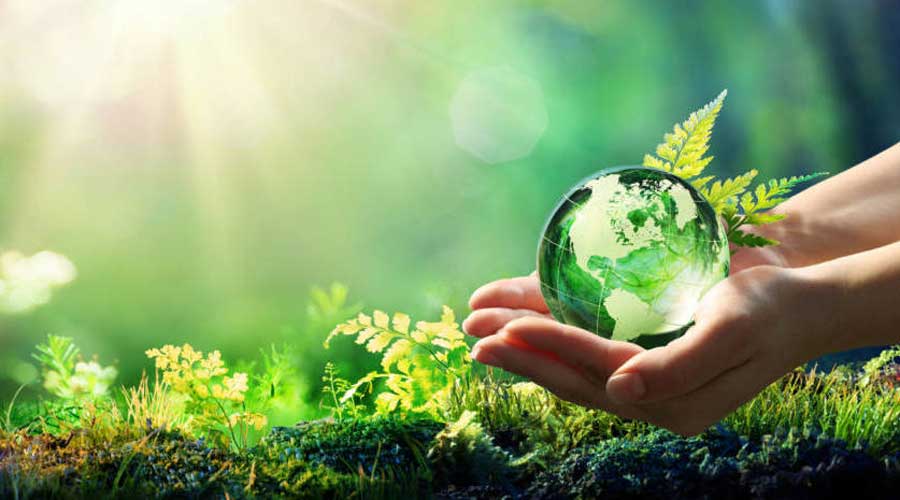 When purchasing our necessities, 'how much does it cost?', 'is it good quality?'. 'Does it have the features I'm looking for?' Questions like these are on our minds. Recently, these questions 'is it environmentally friendly?', 'is it organic?', 'is it renewable?' were added to the list. Why? Many factors such as climate change, global warming, endangered animals, and increased air and water pollution have increased people's awareness of nature and animals. Of course, this situation is also reflected in our consumption habits. Companies, on the other hand, adapt their marketing strategies to our changing perspectives and demands.
Green marketing is one of the most popular and successful strategies in recent years. It's not right to call it marketing. It is one of the indicators of the importance that companies follow an environmentally friendly way from their production stages to their packaging and make it a part of the company culture.
What Is Green Marketing?
Ecological marketing, green marketing, which also names environmentally friendly products, is the promotion and marketing based on sustainability. It has a wide range of product materials, production processes, packaging, and advertising.
The concept of green marketing was first discussed in the seminar on 'Ecological Marketing' organized by the American Marketing Association in 1975 and thus took its place in the literature. Ecological marketing in the seminar; is defined as 'the studies on the positive or negative effects of marketing activities on environmental pollution, energy consumption, and consumption of other resources.
Green marketing is a strategy that positively affects the brand image not only in terms of marketing but also in terms of the reliability of companies. Although its origin is social marketing, it is also used to increase its competitiveness in the market.
We can give an example of green marketing, which includes producing a product with low emissions and packaging the product from recyclable materials. Some companies also donate a portion of their sales revenue to environmental benefits, such as planting trees.
The four stages of green marketing
Green targeting: Designing and processing green products for green consumers, such as eco-friendly organic fabrics.
Green strategy: Developing strategies to generate less waste and increase energy efficiency within the company.
Green product: Producing environmentally friendly green products.

Image source: Feedough

Social responsibility: Developing environmental awareness based on cultural and environmental factors to increase social awareness.
Green marketing objectives
Making the best use of limited natural resources.
Maintaining the natural balance.
Minimizing energy consumption.
Generating alternatives to reduce the environmental pollution created by the industry.
Promote the use of environmentally friendly products.
Minimizing packaging and recycling.
Providing social awareness about the environment.
Green marketing methods
Not using print marketing materials and switching to utterly digital marketing.
Using environmentally friendly paper and ink if printed marketing materials are to be used.
Use of recyclable or environmentally friendly packaging.
Using efficient packaging and shipping methods.
Using environmentally friendly power sources.
Taking steps to maintain ecological balance.
Attention greenwash
Green marketing activities of companies should include significant investments and operational changes. However, some companies give a green marketing image in their products and advertisements to target the environmentally sensitive customer base without making any investments or changes. The best example of this is the use of words such as green, environmentalist somewhere in the texts describing the color of green or product features on their packaging, although they are not environmentally friendly. These misleading and false advertisements criticized by consumers and other companies in the market are called greenwashing.
Green marketing examples
Starbucks is one of the company's leading positions in green marketing practices. The company has been investing heavily in social and environmental projects, especially in recent years. According to the 2018 Global Impact Report, Starbucks invested over $140 million in renewable energy between 2016 and 2018. This investment aims to provide 100% energy to the company's 9000 stores in America. It also supports sustainable coffee growing by paying high prices to encourage farmers to adopt eco-friendly farming practices.
Ben&Jerry's brand is one of the first companies to implement green marketing and make environmental awareness its corporate mission. Ben&Jerry's, an ice cream brand, supported natural ingredients that support world health. While producing environmentally friendly products, it has halved its greenhouse gas emissions in 15 years by using recyclable and biodegradable packaging.
Whole Foods is a chain of stores selling healthy green foods and an organic food supermarket with green investments that advocate wind power, biodegradable food packaging, and water conservation.
Johnson & Johnson is the second-largest corporate solar user in the United States. Johnson & Johnson, which made a business plan to become the most environmentally friendly company in the world in January 2011, has been working continuously for the last 20 years to reduce production waste.
Digital Marketing Audit
Get an accurate evaluation of existing performance, which helps identify new opportunities for expansion and improvement.