News & Updates
Google Ads Editor Version 1.3 is Now Live
April 13, 2020 10:00:33 PM
Google has launched the new version 1.3 of Google Ads editor. This version includes many improvements listed below:
Optimization score
An optimization score is an estimate of how your campaigns are set to perform. Optimization score is ranging from 0% to 100% - 100% means your campaign performs at its full potential. Learn more about optimization score.
Open edit pane in new window
in this version, you can now open the edit panel in a separate window where you can easily resize and position the window however you like.
Add accounts, campaigns, and ad groups to the account tree
In this version, you can add the accounts you manage, campaigns, and ad groups to your account tree.
Jump to the first error, warning, and info
In the error panel, you will find many icons that will take you (depending on the icon you clicked) to the first error, warning, or info.
In addition to the updates below:
Discovery carousel ads
Shared budgets
Call-to-action fields for bumper and non-skippable ads
HTML5 fields in App install ads
Here is the tweet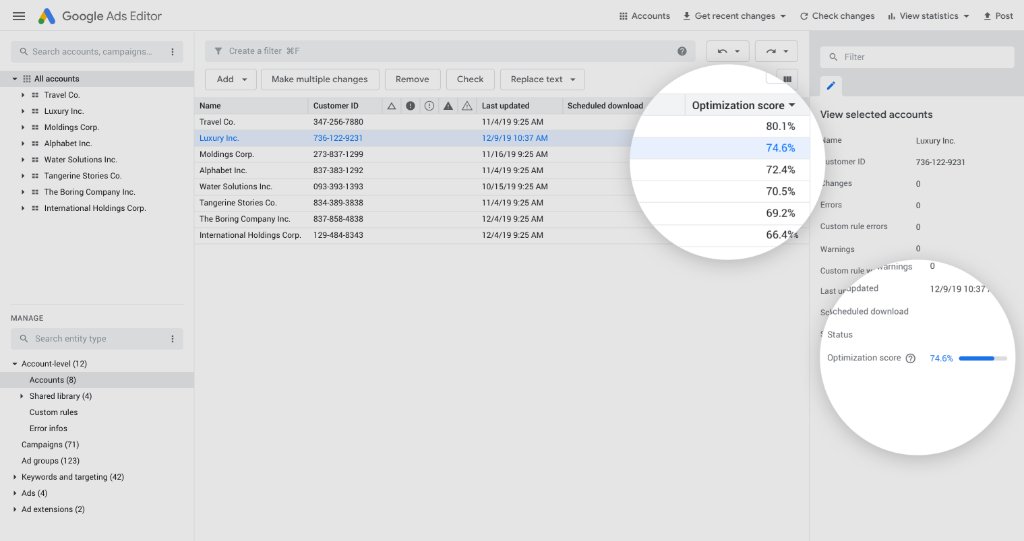 Automate Your Entire Marketing and Sales Processes
As a HubSpot solutions partner, we can work with you every step of the way to automate your entire marketing and sales processes.