Do you have a marketing platform and want to gain quality signed-up users? Our influencer marketing services can help. Learn More
Boost Your Digital Product Development with These 5 Steps
Originally published: March 15, 2020 02:11:28 PM, updated: November 19, 2022 12:00:00 AM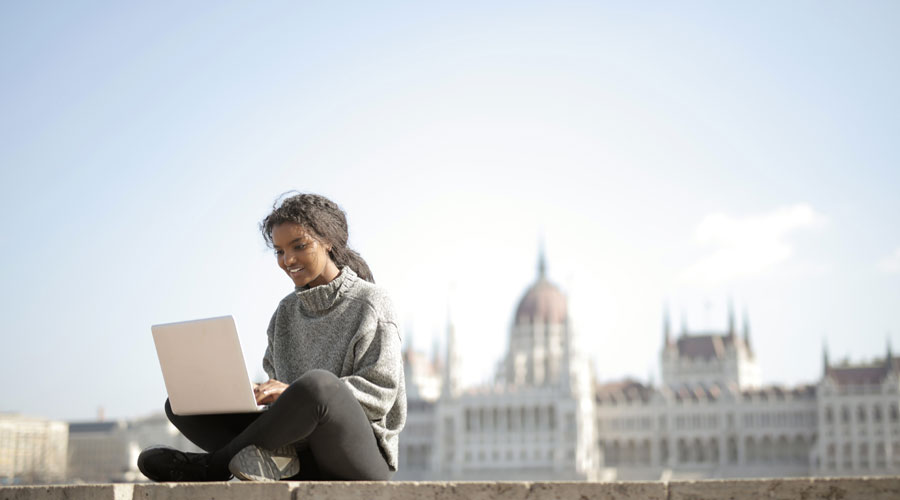 Wherever you look, there's yet another clever solution for many of our everyday problems. Just look at Uber and other ride-ordering apps and how they've revolutionized the transportation industry. Then again, entire businesses constantly look for ways to refine their operations with the help of digital tools such as task and product management software solutions, automatized systems, and communication platforms. Then there are the many apps both individuals and companies can use to boost their productivity and robust software solutions that carry out entire processes in place of actual teams.
All in all, the rise of digital product development has made the industry all the more lucrative, so more businesses are trying to compete with their own innovative digital products. To stay competitive in such an oversaturated market, you need to continuously find creative ways to boost your product development process. Although the stages of that process may differ from one business to another, you need to recognize the gaps in your workflow and focus on strengthening your internal organization to deliver stellar service. We've compiled a few key steps that can help you upgrade digital product development for your organization, and help you stay ahead of the curve.
Take your idea evaluation seriously
The idea behind your digital product may seem extraordinary or groundbreaking to you or your engineers, but does your target audience agree? Will your product be profitable? What are the unique values your users will get from your digital product? And a slew of other questions you need to answer before you actually put your teams to work.
Product validation is not reserved for physical goods, but can actually greatly benefit your own digital idea in confirming what you already believe or helping you refine your initial idea into something your market will actually be happy to purchase and use.
Introduce an agile workflow solution
The actual process of product development in the digital realm is different from manufacturing any physical goods. It's often a very intricate process that requires an agile approach, meaning that your teams need to work as a unit but be able to work independently as well, relying on the same data, and working towards the same common goal. Many businesses don't have the capacity to implement such an agile approach, so they turn to DevOps for cloud infrastructure such as managed Azure together with robust tools to refine their product development.
In a gist, DevOps brings together your two most pivotal production segments: your development team with your operations, and unifies them into a streamlined workflow that applies best practices in the realm of agile project management. That means your teams will work transparently, exchange data seamlessly, and be able to communicate with much greater ease, all the while benefiting from the built-in security features of DevOps on the cloud.
Start marketing in the early stages
The selling of your digital solution doesn't begin once the product is fully operational and published on your website. Wait that long, and you risk losing out to those competitors who have started posting teaser content on social media months before they actually launched the product, and to those who have been in the market for years before you. That is why you need to create a marketing strategy that will allow you to generate buzz, increase interest and awareness, and get feedback from your target audience before the product is done.
This is a simple, but effective way to make sure that your entire development process is steered by actual, real-time information from your target demographic, and the responses you get from your marketing campaigns.
Test, collect feedback and make adjustments
No matter how streamlined your workflow may have become thanks to your new DevOps strategy, you need to keep in mind that mistakes are still a natural part of that creative process. The need for regular and repeated testing of your product in various stages of development will never be any lower, no matter how experienced your engineers might be, or how happy your first customers may seem. To eliminate any bugs that could arise and fix any errors in the code, regularly test your digital product.
Add to that, organize user testing for better quality assurance and ensure that your teams are ready to make adjustments to your digital product on the go without hindering the process. This will help eliminate any security issues, vulnerabilities, and user issues before the actual launch date.

Here is a list of the best digital marketing tools and platforms that you should know in order to get a successful digital marketing campaign for your business.
Ongoing maintenance
Once the product is deployed and the launch qualified as successful, too many companies neglect this final, albeit vital piece of the production puzzle. A single survey with user feedback and a few initial tweaks to your software will definitely not be enough for your digital product to compete in this market. You need to show that you're equipped to continuously monitor the performance metrics of your digital product, communicate with your customers to recognize repeating negative patterns and to resolve any issues in the quality of your product.
You need to have a dedicated maintenance team that will communicate with your customer service agents and your marketing experts, which will lead to improved user experience and a better product down the line.
To sum up
Each digital product has a unique lifecycle, but it also has certain shared components that can make or break the success of your creative process, deployment, and testing, as well as all other stages of its creation. With that in mind, you should continuously invest in your employee training and the software tools you use to refine this process and ultimately deliver a product that will lead the way in your industry and truly ensure value for all of your customers.
Jacob Wilson is a business consultant, and an organizational psychologist, based in Brisbane. Passionate about marketing, social networks, and business in general. In his spare time, he writes a lot about new business strategies and digital marketing for Bizzmark blog.

Let's prove that to you!
Earn more traffic, leads, and revenue from SEO with a full-service SEO plan (starting at $130/m).