Our SEO tool analyzes your website and gives you step-by-step instructions on how you can optimize for Google®, Yahoo® and Bing®. All it takes is a few clicks, and then you can get back to business (only $9.99 per month). Sign Up Now
How Instagram Wall Helps in Brand Growth
Originally published: December 11, 2022 12:51:05 PM, updated: February 21, 2023 11:41:20 AM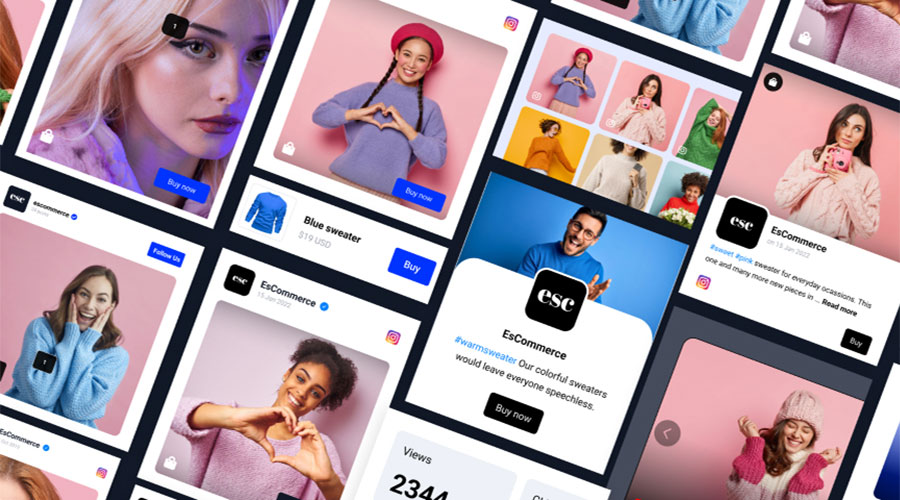 Any strategy for brand growth includes either improving or highlighting the brand's social media presence in one way or another.
The last decade has witnessed a full circle of transition in how people use social media. Earlier, due to limited features, users used social media solely to share media, communicate with connections, or express themselves through texts in the form of status updates.
The course of social media has changed, and platforms now have so many exciting features to create engaging content, especially Instagram. Instagram has gained immense popularity because of its excellent features.
Brands are extremely mindful of what they post on Instagram as it is not just a social media platform anymore but also a marketing tool for brands that play a prominent part in boosting engagement and reach.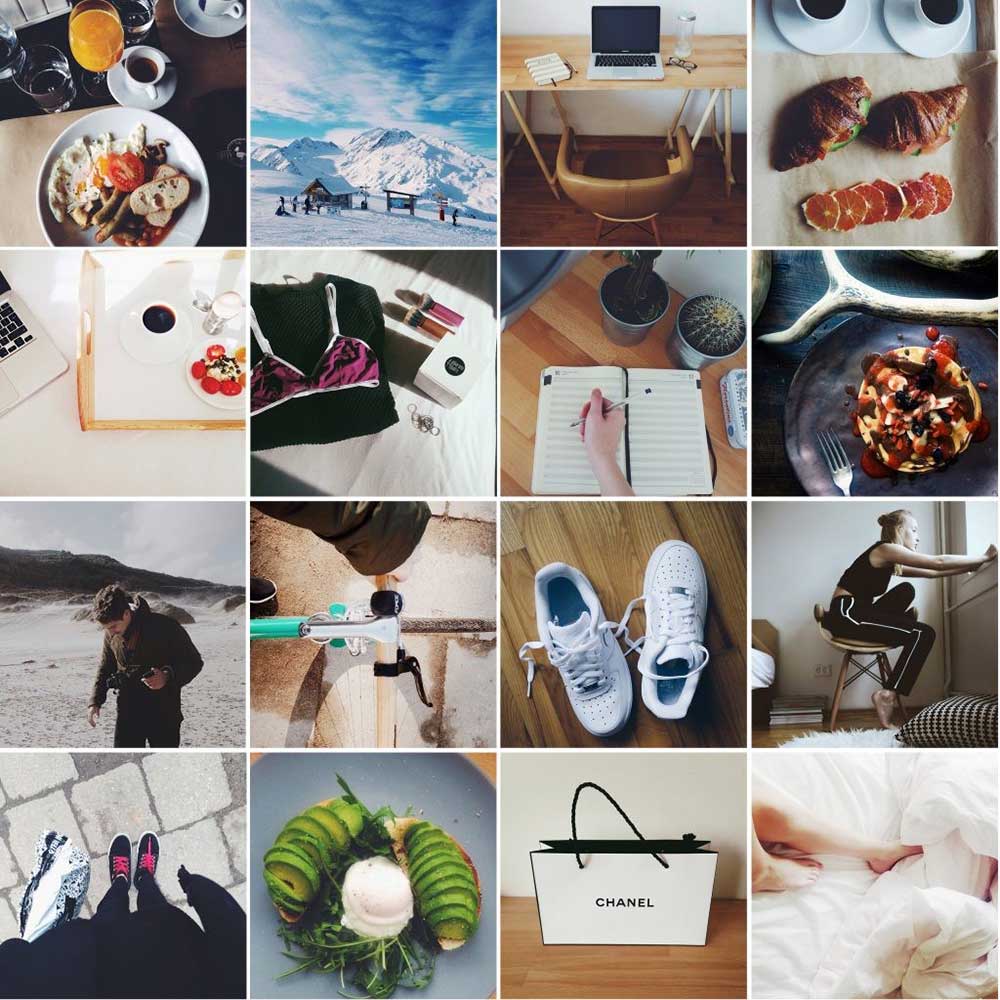 What is an Instagram wall?
Well, if we put it simply, an Instagram wall is a feed of social content that runs in real-time; the content is aggregated and curated from Instagram through any single source, such as hashtags, user handles, user mentions, comments, or stories. This feed can then be displayed on any digital screen during events and conferences.
Instagram wall to boost growth
We have mentioned that Instagram has become a marketing tool for brands. But how? Brands are using Instagram as a source to reach thousands of people and express what their brand stands for, be it promoting a new product or event.
Speaking of events, brands are using Instagram in another unique way to boost growth during events through Instagram walls, among other amazing ways.
Let us discuss the different ways to use an Instagram wall to boost brand growth.
1. Instagram wall for events
Events are grand affairs with visitors, speakers, sponsors, and volunteers. There are so many factors event hosts look after in order to organize a flawless event.
Between handling all this, the hosts also have to look after other important factors like event engagement and keeping the audience entertained.

Having an Instagram wall for events is an amazing way to boost event engagement instantly and effectively. An Instagram wall can be used in various ways, such as for hosting polls and questionnaires during the event, displaying an Instagram feed of UGC via hashtags, user handles, or user mentions, displaying sponsors' messages and highlighting other important activities of the event.
2. Instagram wall for shops
An Instagram wall gathers and displays content from Instagram through a source like a hashtag, user handle, user mentions, etc., and is a perfect way to display UGC from existing customers.
By displaying an Instagram wall at your shop, you can exhibit your best-selling products and the UGC of customers using those products. User-generated content is undoubtedly the best form of social proof, and by showcasing it, you can inspire new customers to invest in those products.
3. Instagram wall for educational institutes
You would think that using social media to circulate information can be a no-go at educational institutions, but what if we tell you that social media can be a superb way to reach more students in a much lesser time?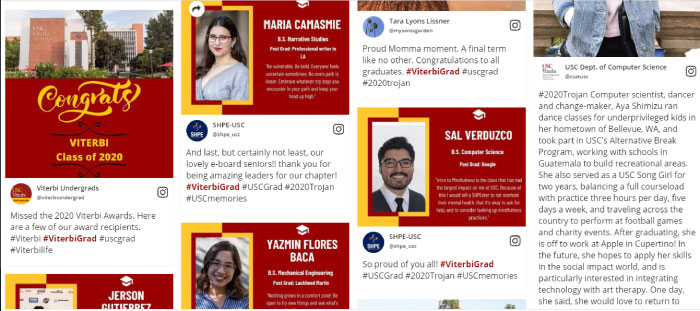 With an Instagram wall, educational institutions can spread important information like sports competitions, auditions, and activities simply by posting it on social media.
Instagram walls run in real-time, so whenever any new piece of information is posted on the selected source, it is immediately displayed on the wall.
4. Instagram wall for restaurants
The restaurant industry is one such industry where customer experience plays the most important role. Satisfying your customer is the only way to customer retention.
A good experience is a compilation of many smaller things like food quality, service, ambiance, and the environment of the place.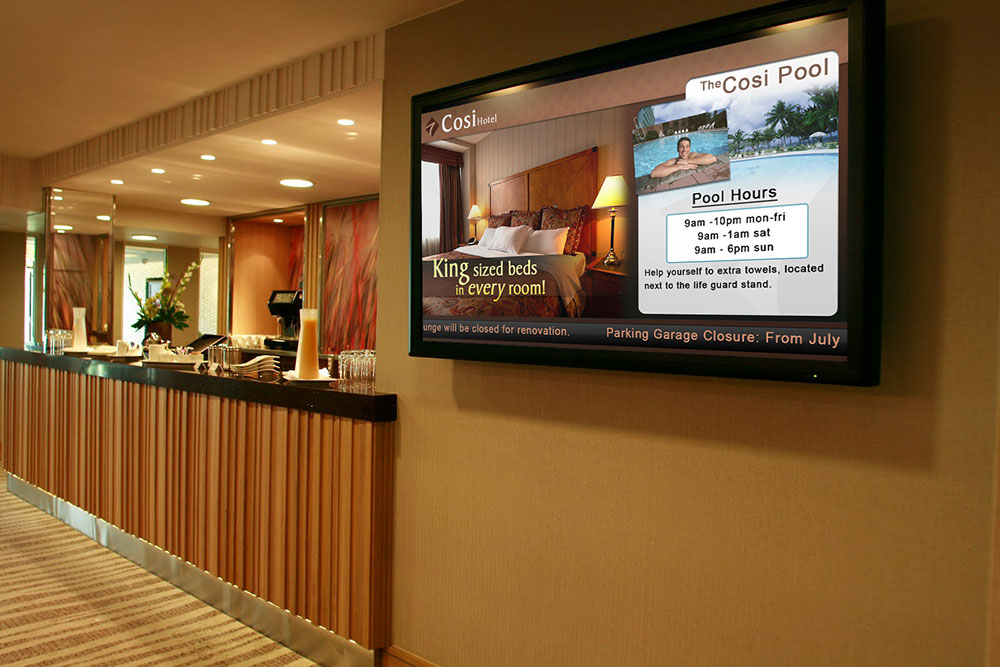 With an Instagram wall present at restaurants, restaurant owners can showcase images and videos of the best-selling dishes on the menu; they can display content like snippets from celebrations and content posted by customers and utilize the Instagram wall as a photo booth.
You can even curate more UGC from customers by displaying the content and giving them a round of visibility.
5. Instagram wall for fitness centers
The best strategy to boost sales for businesses like gyms and fitness centers is probably word of mouth. And this can be achieved by giving the current customers a good experience and great results.
You can motivate your customers by showcasing body transformation videos and more effective results your customers have achieved on your Instagram wall.
This can magnify your customer base and help increase your conversion rates considerably. Displaying your Instagram wall is another helpful way to host interactive workout sessions and include something unique in your curriculum.
More advantages with little effort
Be it any business, marketing is tedious and requires plenty of effort to get the results right. With an Instagram wall, brands can achieve a lot by showcasing the brand's social media. It is a great business move and an amazing tactic to boost brand visibility.
As discussed above, you can use an Instagram wall in so many ways and use it with different social media platforms like Twitter, Facebook, TikTok, etc.
No matter what the marketing strategy is, social media is always a part of it in one way or the other. That's because social media is not just a social networking platform anymore.
It works as a marketing tool. And with the rising popularity of Instagram globally and the introduction of new features every month, it also has an impressive activity rate.
The Instagram wall can be an effective tool for customers as it works in real-time and displays social content live, so it works great as a testimonial for customers.
The final call
If you are looking for novel ways to boost your brand growth, then having an Instagram wall is a must-do strategy. Instagram walls are versatile, and users can design them on their own simply with any display tool.
We hope this blog helped you understand what an Instagram wall is and how it can help your brand grow.
Digital Marketing Audit
Get an accurate evaluation of your current marketing performance, which helps identify new opportunities for expansion and improvement.