SEO tools like Moz, Ahrefs, & SEMrush charge $950 to $9,900 a year. With us, you only pay $119 a year (we have the option to spend on a monthly basis) to start analyzing your website and getting step-by-step instructions on how you can optimize for Google, Yahoo, and Bing. Sign Up Now
How to Apply to a Digital Marketing Job with No Experience
Originally published: August 07, 2022 02:20:01 PM, updated: February 20, 2023 12:47:25 PM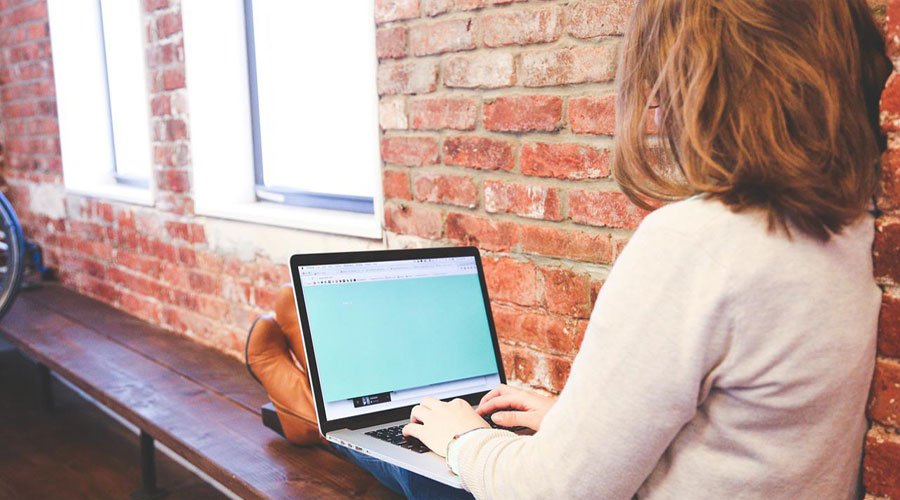 If you're interested in a digital marketing job but don't have any experience, you can do a few things to increase your chances of landing your dream job.
1. Build a digital marketing portfolio
If you're looking to break into the digital marketing field but don't have any previous experience, one of the best things you can do is build a strong portfolio.
Start by creating a professional online presence through social media like LinkedIn or Twitter, or create your own website with engaging content. Then begin populating it with value-adding blog posts, digital marketing case studies, and other content that will showcase your skills and highlight your industry knowledge.
Consider posting and sharing relevant quality content to build a network and demonstrate your interest in digital marketing.
You can also contribute to reputable websites and blogs to build your reputation as a credible digital marketer. Many digital marketing positions require strong writing skills, so putting together a strong portfolio will show potential employers you're driven and have the relevant skills to get the job done.
Be sure to include links to any digital marketing campaigns you've worked on in the past, even if they were just school projects or volunteering projects. If you're a strong analytical thinker, mention any research projects you've undertaken. After all, analytical thinking skills are essential because your job as a digital marketer requires you to sort through, analyze and interpret important information.
2. Do your research
Before applying for digital marketing jobs, ensure you know what's expected of the role and what skills are required. Once you understand what employers are looking for, you can better tailor your application to their needs.
Familiarize yourself with the organization you're applying to, their mission and values, and their target audience. Their company website and social media accounts are good places to start.
Search the most visible employees of the company on LinkedIn and observe how involved they are in company events and in regards to sharing industry news. This tactic can lead to great insight into the company's:
Office culture
Values
Goals
Show your engagement on LinkedIn by leaving thoughtful and engaging questions or comments on industry experts' posts, and consider sharing, forwarding, or linking out to relevant articles to continue a discussion.
Naturally, you should also understand the digital marketing landscape and be up-to-date on the latest trends and news. Not just in digital marketing but also in the food, tech, entertainment, health, and education industry as well, for example.
Well-known blogs and sites to follow for the latest digital marketing news and trends can include Adweek, Social Media Today, Search Engine Land, among others.
3. Boost your profile with certifications
If you want to make yourself more attractive to employers, consider boosting your resume by participating in a digital marketing certification program. There are many different certifications available, so choose one that fits your needs, interests, and budget. If you're applying for a job and have yet to complete your certification, mention in your resume objectives and an online profile that you're in the process of getting certified.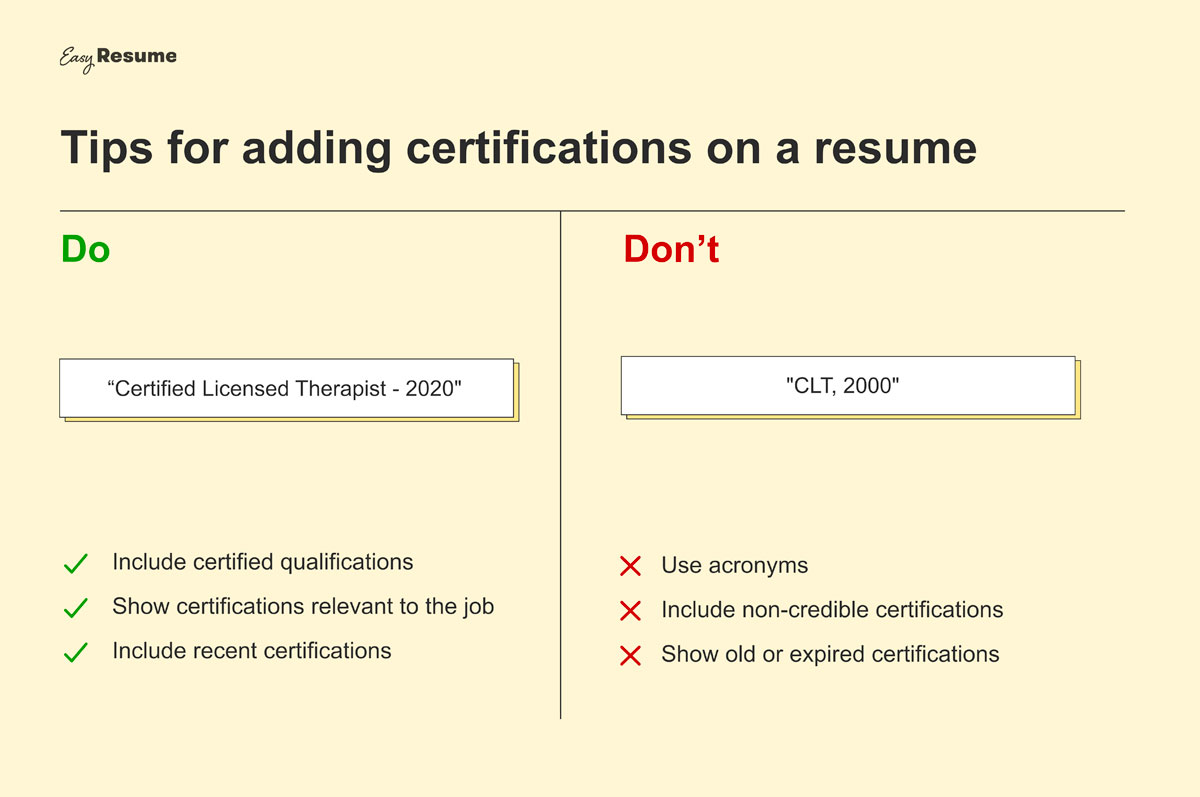 When potential clients or employers browse your LinkedIn profile or website to learn about your skills and experience, seeing those certifications helps build trust.
Some digital marketing certifications to consider include:
Google Ads Certification
Google Analytics Certification
HubSpot Inbound Marketing Certification
Hubspot Social Media Marketing Certification
Hootsuite Social Media Management Certification
SEMrush Digital Marketing Certification
Facebook Blueprint
YouTube Creator Academy
4. Expand your network
Growing your network both in the digital space and in real life is essential to success in digital marketing.
While connecting on LinkedIn to digital marketing experts at the company you're applying to is a great start, expanding this tactic to other top professionals in the industry can lead to a broader network that you can reach out to later on.
Additionally, consider taking part in local networking events advertised on Eventbrite and Meetup to connect with other like-minded professionals or attend digital marketing events.
On top of expanding your social network and exchanging ideas, you'll also be able to make essential connections that could get you an interview or help you in your future job.
5. Craft a bullet-proof resume
When you're applying for a digital marketing job, it's important to put in the extra effort and customize your resume and cover letter to the position you're interested in. If you don't have any professional digital marketing experience, you can still list relevant skills and accomplishments from other areas of your life.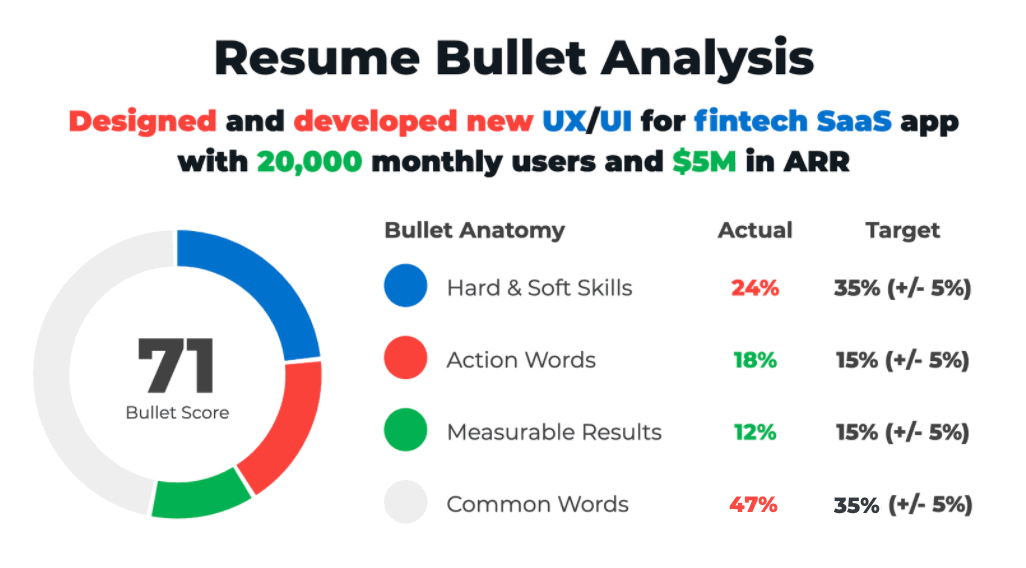 This could include achievements like blog posts that have gotten a lot of traffic, successful social media campaigns on Instagram, or digital marketing projects you've done as volunteer work.
You can also include relevant coursework, school projects, or even internship work on your resume to showcase your digital marketing skills.
If your interested role requires advanced video editing or content creation skills, consider making an elegant video resume to pair with your formal application. Video resumes have been gaining popularity since the pandemic and are an excellent opportunity to showcase your skills, professionalism, and personality all at once.
Because the digital marketing field covers a diverse range of roles, like social media manager, email marketer, or content creator, different job postings will require you to emphasize other skills and qualifications.
To ensure your application meets the requirements, highlight your experience with digital marketing tools and platforms throughout your resume, such as Google Ads or Facebook.
If you're a fresh graduate with no professional experience or if you're changing careers, highlight essential transferable skills you've acquired through other experiences (like an internship, volunteering, or personal project) that can be applied to a new position.
Some examples of transferable skills for digital marketing jobs include:
Writing and editing skills
Research skills
Analytical skills
Organizational skills
Content curation
Search engine optimization (SEO)
Data analysis
Additionally, when listing your experience on your resume, be sure to include complex numbers to quantify your achievements whenever possible. This will demonstrate the impact of your work and show employers what you're capable of in a measurable way.
In 2022, writing a successful resume requires learning to include relevant skills, qualifications, and certifications that show you're the right person for the job and help you pass the Applicant Tracking Systems (ATS).
With over 75% of employers using ATS today to improve their business's hiring process, this is a trending job seeker will need to navigate expertly. The more keywords in your resume and cover letter you apply from the job posting, the better your chances of success at meeting the candidate requirements set through ATS.
6. Write a strong cover letter – even if it's optional
In addition to tailoring your resume to the digital marketing job you're applying for, you should also write a strong cover letter. Not only are cover letters necessary in 2022, but 83% of hiring managers claim they read them.
Your cover letter is the perfect chance to explain your motivation for wanting to join the company, describe your career objectives, and elaborate on anything from your resume that stands out, such as an employment gap or a career change.
Your digital marketing cover letter should be concise and to the point but still personable and professional. Illustrate your relevant experiences and skills and focus on why you would be a good fit for the job and a good cultural match.
If you're struggling with how to start your cover letter, consider looking over some samples of industry-specific cover letters for a bit of inspiration when writing your own.
And just like building an ATS-friendly resume, your cover letter should feature qualifications and skills taken directly from the job listing, illustrated with concrete examples such as school, work, or personal projects you've undertaken to gain experience.
Focus on simple wording and focus on explaining your skills and experience in plain English, which will make it easier for the hiring manager to read and understand. Avoid using overly formal writing or stuffing your cover letter with trendy buzzwords like "thinking outside the box" or "self-starter."
It's alright to use digital marketing-related jargon to demonstrate your industry knowledge, but if you're switching over from another industry, avoid using highly technical terms from your previous field to avoid confusing the hiring manager.
Finally, always relate your experience and qualifications to the company's needs. For example, if the job posting mentions "social media marketing," be sure to mention your experience in social media marketing and elaborate on this experience with concrete examples and successes, like in the following example:
"I led the social media marketing campaign for my college's newsletter and created and managed their social media campaigns over a 2-year period which led to a 40% increase in student engagement across campus."
Highlighting information like this and backing up these claims with examples will help structure your cover letter to answer the job description perfectly.
Conclusion
When applying to a digital marketing job with no experience, it's essential to understand that employers in this industry are looking for candidates from a variety of backgrounds so long as you have the necessary writing and communication skills.
Consider the research and networking you should undertake before writing your application as complementary to your future position. Digital marketing is an ever-evolving field where continuous learning and certification are highly regarded.
Finally, remember to keep your resume and cover letter concise and free of errors. After all, you're applying for a job where you'll be writing for a living, so consider these a testament to your writing and communication skills. If you frame yourself as a capable candidate who's also a perfect culture fit, you'll be sure to stand out from the crowd and land yourself an interview.

Let's audit your marketing progress to find new opportunities for expansion and improvement (starting at $190). Contact Sales
Digital Marketing Audit
Get an accurate evaluation of your current marketing performance, which helps identify new opportunities for expansion and improvement.